Black bear killed by vehicle along I-75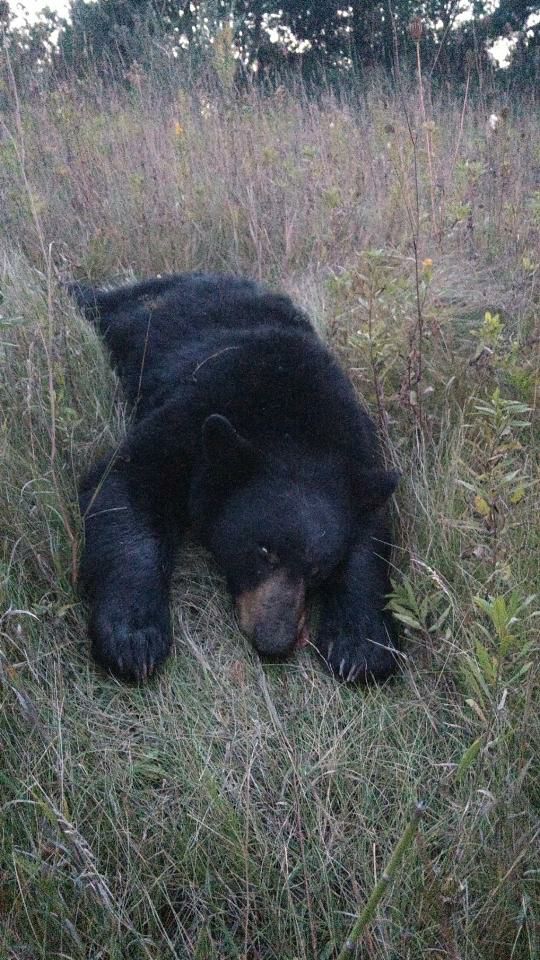 Source: Arenac Count Sheriff's Office
ARENAC COUNTY, MI (WNEM) -

A black bear was hit and killed by a vehicle along I-75 in Arenac County.
It happened near the 194/195-mile marker, that's near Sterling Road in Adams Township.
The Arenac County Sheriff's Office reported no one in the vehicle was hurt in the Oct. 1 incident.
Officials said they've taken more bear vs. car accident reports this year than they have in the past.
The bear was estimated to weigh well over 200 pounds.
"When driving at night, a bear can be in front of you in an instant before you realize it," said Mark Boersen, with the DNR.
Kathy Bair, Roscommon resident, has a friend who has hit a bear.
"In her car driving. It rolled up, broke her windshield. Didn't kill the bear though," Bair said.
The DNR said the bear population in Michigan is increasing.
Jerry Wenkel, of Standish, caught a bear on his trail cam rolling around his backyard.
"Just in the last week he's been there three times," Wenkel said.
The DNR said the increase in the bear population has to do with hunting.
"For the last five or six years we've lowered our hunter quotas or our desired harvest in order to grow the population," Boersen said.
Copyright 2017 WNEM (Meredith Corporation). All rights reserved.